Four Hour Body Gift List for the Holidays – ideas for Slow Carb Dieters and others
Well, it's that time of year, and of course we all start thinking about gifts to give to friends and family. Before the panic sets in, and the shops are full to overflowing, have a browse through this gift list, that includes some great ideas for someone who's read the Four Hour Body, or someone you think could really benefit from some of the great information is has in it. Or you might give this list to your family so they get some great ideas for things you could really use!
Pick one, or a few things from the following categories! - Books - Workout Gear – Weight Loss Tools – Sleep and Waking Aides – and Treats! Scroll down to see them all…
If you find something you like.. Just use the sharing buttons below, to send an email, or share on Facebook!
Treats
Pro-Max Bars
These protein bars taste absolutely delicious are not only are they low in sugar and high in protein, but they're packed with fiber, which means they digest slowly – very much like beans do. As a go-to every now and then for anyone on slow carb, they're perfect. Check out the Choc Fudge, and the Peanut Butter Chocolate flavors – click here for more information on both flavors.
Zevia
This diet soda has a twist – it has no artificial sweeteners at all. No Splenda, no Aspartame, and no other nasty chemicals. No sugar alcohols either.
All the flavors taste great, and all have 0 calories. They're sweetened with stevia, which has no effect (or even a slightly positive effect) on blood sugar, and tastes great. Best of all, it's totally natural (it comes from a south american plant).
Check out all the different flavors by clicking here
Weight Loss Tools
The PAGG Stack is a supplement combination tested by Tim with many slow carbers to increase the speed of fat loss. It includes Green Tea Extract (decaffeinated), Garlic Extract (aged is best), Alpha-Lipoic Acid, and Policosanol. The combination of these supplements helps in a variety of ways, from speeding up fat cells emptying and dying off, to inhibiting fat regain, and increase fat burning, plus controlling cholesterol to help with fat loss.
We recommend using an all-in-one capsule PAGG to ensure the highest quality ingredients (which can help anyone who has experienced acid reflux with lower quality Alpha Lipoic Acid), the best results, and for convenience. Packing a couple of tablets every day for work is much more likely to keep happening, compared to having to pack multiple sets of 3 tablets.
Click here for more information on Pareto PAGG.
OrbiTape
This tape measure is perfect for self – measuring, any and all the spots that need to be measured. Click here for more information.
Escali Bathroom Scale
Measuring and weighing are two things everyone needs to do if they're working for a change in their body. These bathroom scales go a step beyond a regular measuring device – they can report back bodyfat percentage and body water, and record for up to 10 different people.
Click here for more information.
Working out
New Grips
To check these out, click here to visit their website.
Any kind of weight training, whether it's gym, exercise bands, or kettlebells, put strain on the hands. After a while, painful irritation can develop, and affect grip strength, as well as causing ongoing challenges.
Traditional weight training gloves get hot, sticky and sweaty, and are difficult to keep clean. They also tend to dig into the fingers at certain points, and wear out quickly.
New Grips provide a comfortable and protective layer between the hand and the object, and last a long time. Plus, they're easy to use, and allow plenty of air flow. I use them every gym session!
GymBoss Max
The GymBoss Max is a timer that's designed for workouts. Much more than a stopwatch – it lets you set programs and intervals so you can do exactly the workout you want, and repeat that same workout the next time. It's a lot like having a trainer with you, counting reps and pushing you harder, plus making sure you don't go too fast or too slow. A real must-have for anyone training to get the best results.
Click here for more information on the Gym Boss MAX
Kettlebells
Kettlebells are great to workout with – there's a lot you can do with them, and there's endless supplies of workouts if you get sick of the ones in the Four Hour Body.

Recommended for women to start with either 15lbs or 25lbs.
15lbs:

Click here for more information
25lbs:
Click here for more information
Women's Set from DragonDoor
A set provides a great, complete option for all kinds of different workouts.

Click here for more information
Recommended for men to start with 35lbs or 50lbs.
35lbs:
Click here for more information
Click here for more information
Men's Set from DragonDoor
Starting with a set means you can enjoy different kinds of workouts, and actions.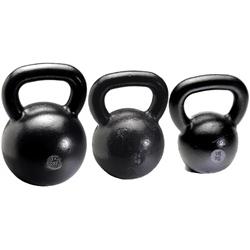 Click here for more information
Kettlebell workout programs:
The Kettlebell Goddess Workout DVD
Enter the Kettlebell! Book and DVD Set
Kettlebell Mommy - Staying fit during pregnancy


Super Joints Book (click here for more info on the book)
and DVD (click here for more info on the DVD)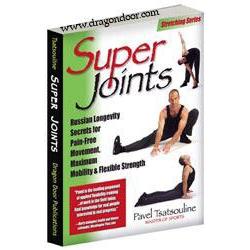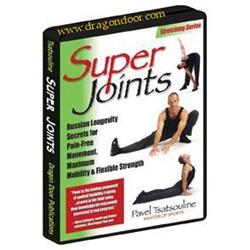 Gym Membership
A gym membership is a great gift to give someone who might not be able to afford to pay their own membership. Look for fixed-duration memberships, such as 3 month, 6 month or 12 month prepaid options, so the pressure isn't on the receiver to keep up monthly payments. Make sure the gym you choose has all the necessary equipment for workouts – such as kettlebells, dumbells, machine weights, etc.
Definitely compare 3 local options to see what they offer, and see which is most cost effective.
Click here to find a gym local to you – just zoom in on the map!
Workout Clothes
Clothing can make all the difference for some people, and a gift voucher, or an article of clothing like a sweater, some jogging pants, or a new workout shirt can go a long way. Checkout some options local to you, and remember to shop online as well – you never know what bargains you might find!
Better Sleep
Philips GoLITE
For anyone who has trouble with getting up, and feeling awake in the mornings, Philips made this special light that not only helps people feel more awake, but helps those affected with Seasonal Affective Disorder. Light therapy is very effective in helping people who feel tired during the winter, and who have trouble getting up and staying motivated and feeling happy when the days are shorter. It's small enough to fit on a desk or side table, and is used daily for a specified time. A really great gift for anyone at this time of year – they're sure to thank you every time they see you for the rest of winter!
Click here for more information
Zeo Personal Sleep Manager
This little device is pretty incredible – wearing a light head band that is included, you're going to get a report on every night's sleep that can accurately show you how restful your sleep is, and what 'quality' your sleep was. Using this over a few weeks, you can get a real sense of what affects your sleeping, and how you feel after a good night, or a bad night. It includes a sleep coach system, so you can work to get better sleep, and help yourself stay healthy, fit and at an ideal weight, no to mention feel great!
Click here for more information on the bedside clock version (see below for travelling/portable option!)
They also have a new mobile/portable version, that uses a smartphone app – so if you or who you're giving this to has an iPhone or Android smartphone, then this is a more portable option:
Click here for more information on this portable version that works with smartphones.
Books
The Four Hour Body
Where is all starts – this book, as you may already know, contains plenty of information for improving your health, lifestyle and satisfaction
It's perfect for someone who is interested in health and fitness, but also for anyone who is looking for a solution to one of the common problems covered in the book, such as working out but not having much time to do so, needing to lose weight but failing with diets, and many other common complaints. It's perfect fire-side reading if there's a blizzard outside, and likewise great at the beach if you're on vacation. Consider buying it for a friend of family member, because there's something for everyone!
Click here to buy the Four Hour Body by Tim Ferriss
Why We Get Fat: And What To Do About It
This is a fantastic book, and interesting reading for anybody. I wrote an article about this exact book and topic recently (Click here to read the article). This book reveals all the reasons and mechanisms of how people gain fat, and lose fat, and totally cuts through all the media hype about diets, trends and fads, and also uses research results to show why the current recommendation of a low fat, high carbohydrate diet does nothing more than keep people fat, whilst keeping them hungry too.
Click here to buy Why We Get Fat: And What To Do About It by Gary Taubes
And that's it!
Hopefully you found something for someone special, or you have some ideas you'd like to pass along to friends and family for yourself. Just use the sharing buttons below, to send an email, or share on Facebook!
You might be interested in reading these too:
Can slow carb get you below 10% bodyfat? This is a controversial question, for a few reasons. But that's not going to stop me writing this article. I am taking a very hard look at the slow carb diet, for one...
How-to Guide: A New You for The Holidays As fall approaches, it's easy to look back and think of the summer past. Looking forward though is how amazing goals are reached, and right now it's time to set a new target:...
Slow Carb 4 Hour Body Food Shopping List With the changes involved in the Four Hour Body regime, we found our first shopping a little confusing, to say the least. All the usual pathways in the grocery store weren't usable, as...
Like This!
Share this with friends:
15 Responses to Four Hour Body Gift List for the Holidays – ideas for Slow Carb Dieters and others