2. Starting Kettlebell Workouts
Kettlebell workouts are a great way to be active, build muscle, and save time. They are fun, exciting and don't take all day to get done. What's better is how compact they are, taking up a tiny amount of space at home, compared to a big treadmill, or home gym equipment.
The book has some great suggestions on kettlebell workouts, and to get started you only need 1 or 2 kettlebells at home.
Book Chapter
"Building the Perfect Posterior"
Before you get going, you want to make sure you're not going to get sore hands or wrists. I recommend using a padded grip and wrist support system that I like to use for all of my workouts. It's called 'NewGrips' and they're better than workout gloves for a few reasons. They're more flexible, more padded, and don't get hot and sweaty like gloves do. Plus, they're out of the way quickly when you need to do something.
I made a video review of these grips - you can see it here.
Check them out at http://www.fourhourbodycouple.com/link/NewGrips/
Kettlebells
Kettlebells are great to workout with – there's a lot you can do with them. There's also lots of other workouts if you get sick of the ones in the 4 Hour Body book.

Recommended for women to start with either 15lbs or 25lbs.
15lbs:

Click here for more information
25lbs:
Click here for more information
Women's Set from DragonDoor
A set provides a great, complete option for all kinds of different workouts.

Click here for more information
Recommended for men to start with 35lbs or 50lbs.
35lbs:
Click here for more information
Click here for more information
Men's Set from DragonDoor
Starting with a set means you can enjoy different kinds of workouts, and actions.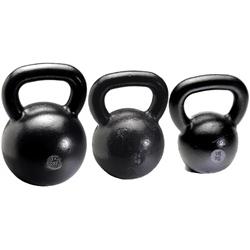 Click here for more information
Kettlebell workout programs:
The Kettlebell Goddess Workout DVD
Enter the Kettlebell! Book and DVD Set
Kettlebell Mommy - Staying fit during pregnancy


Super Joints Book (click here for more info on the book)
and DVD (click here for more info on the DVD)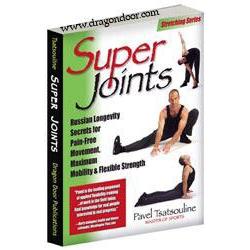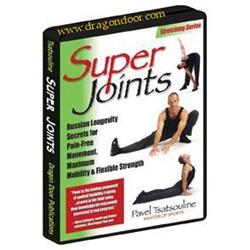 5 Responses to 2. Starting Kettlebell Workouts