11. Accelerating Fat Loss with Exercise
Exercise is not necessary to lose fat with the slow carb diet, however it can help speed things up. Remembering the MED concept is important, as some people tend to think that they need to do as much exercise as they possibly can, and then some, to lose any fat. This isn't the case! Doing just enough is perfect – you don't want to do so much that your body feels stressed.
Have a read of the article "The Golden Rule of Slow Carb Fat Loss: The Right Amount of Exercise" to learn more about this.
There are a few options, when it comes to exercise for fat loss. Firstly, doing something 2-3 times per week is ideal. It could be different things, but remember the difference between physical recreation and exercise. Exercise is targeted at getting a result. Physical recreation is movement that is fun, like tossing a frisbee, or chasing your dog. Exercise is a measureable, specific amount of exercise that can be repeated, to get a particular result.
Moderately challenging exercise is what you're looking for. You need it to raise your heart rate, and your breathing, so you can feel it working your body, however if you are doing something so intense that you're on the verge of collapse, or injury, then you've gone too far. Always consider the question "Will I be able to do this again, the day after tomorrow?".
The book recommends kettlebell training (like weights, but a little different), as kettlebells are incredibly versatile and compact, and therefore great for at-home workouts. There are seemingly endless options when it comes to what exercises you can do with them – the book includes some examples in the Perfect Posterior chapter.
Before you get sore hands, or injured wrists, I strongly suggest taking some preventative care, and using a sturdy, padded grip and wrist support. The ones I use, that get great reviews, are called "New Grips". They are a different take on gloves, which don't provide much support, and actually give you a great grip to use for weights, kettlebells, etc. Also, they're in two parts, and the wrist support component can be worn for sports like golf, tennis, and a lot of other activities, including guitar playing, drumming, etc. Check them out here
Kettlebells
Kettlebells are great to workout with – there's a lot you can do with them, and there's endless supplies of workouts if you get sick of the ones in the Four Hour Body.

Recommended for women to start with either 15lbs or 25lbs.
15lbs:

Click here for more information
25lbs:
Click here for more information
Women's Set from DragonDoor
A set provides a great, complete option for all kinds of different workouts.

Click here for more information
Recommended for men to start with 35lbs or 50lbs.
35lbs:
Click here for more information
Click here for more information
Men's Set from DragonDoor
Starting with a set means you can enjoy different kinds of workouts, and actions.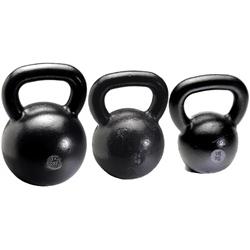 Click here for more information
Kettlebell workout programs:
The Kettlebell Goddess Workout DVD
Enter the Kettlebell! Book and DVD Set
Kettlebell Mommy - Staying fit during pregnancy


Super Joints Book (click here for more info on the book)
and DVD (click here for more info on the DVD)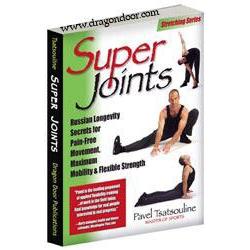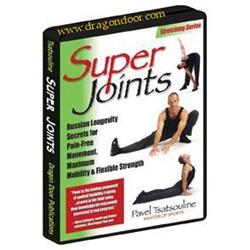 New Grips
To check these out, click here to visit their website.
Any kind of weight training, whether it's gym, exercise bands, or kettlebells, put strain on the hands. After a while, painful irritation can develop, and affect grip strength, as well as causing ongoing challenges.
Traditional weight training gloves get hot, sticky and sweaty, and are difficult to keep clean. They also tend to dig into the fingers at certain points, and wear out quickly.
New Grips provide a comfortable and protective layer between the hand and the object, and last a long time. Plus, they're easy to use, and allow plenty of air flow. I use them every gym session!
Book Chapters:
"Building the Perfect Posterior"
"Six Minute Abs"
3 Responses to 11. Accelerating Fat Loss with Exercise